ABC-Design Carrycot Adaptor Pre 2017

$59.95
129876
Category: Prams Strollers - Accessories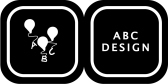 Calculate Item Shipping Fee
Adapt your ABC-Design Zoom pram to take two carrycots with the Carrycot Adapter.
To have two carrycot's parent facing you'll only need one set of carrycot adapters, which will go in the seat positioned closest to the parent.
This will rise the front carrycot and allow the rear carrycot to slide underneath, allowing the parents to clearly see both babies.