ABC Design 2017 Cupholder Black

$39.95
135948
Category: Prams Strollers - Accessories
Colour: Black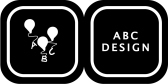 Calculate Item Shipping Fee
The ABC Design Cupholder is compatible with all ABC Design single and double prams.
Using either a universal attachment for previous models or directly connecting on all 2017 models.
The ABC Design cupholder can easily attach on the handle or close to baby on the bumper bar for all prams in the ABC Design 2017 collection.