ABC Design Zoom Twin Pram 2017 Wood

$999.00
RRP: $1,549.00
135920
Category: Prams Strollers - Twins
Colour: Black Jeans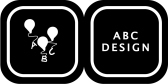 STOCK AVAILABILITY
ONLINE
DINGLEY VILLAGE
RINGWOOD
Calculate Item Shipping Fee
STOCK AVAILABILITY
ONLINE
DINGLEY VILLAGE
RINGWOOD
A world first, the ABC Design 2017 Zoom Wood pram features a real solid wooden handle and bumper bar. Perfect for families after a unique look, the charcoal melange fabric combined with the natural wood brings elegance to a new level. ABC Design have undergone stringent testing and develepment on their latest speical edition.
The ABC Design Zoom twin pram is great for twins or siblings of similar age. The many attachments and combinations makes it the most versatile twin/double pram available in Australia.

One of the best features of the Zoom is that it is a mere 60cm's wide. This makes it as narrow as most single strollers making it much easier to manoeuvre when you are out and about.

The seats in the Zoom can be repositioned easily so your little treasures can face in either direction, either facing forward or against the direction of travel. Also allowing you to face the passengers one behind the other (both facing forward or backwards) or facing each other. This is important for those days where your children are feeling less than social.

The telescopic handlebar allows for hassle free height adjustments whenever required and the attachments are designed to be adaptable to accommodate the needs of modern parent

The recline on the backrest has be optimised for the health of the infant spine ensuring your loved ones is both comfortable and safe and the zip out extra large hood provides much needed sun protection and ventilation from the Australian climate.

The Zoom 2017 is also compatible with Maxi Cosi, Nuna Pipa or Joie Gemm capsules.
Specifications:

Chassis inc Wheels Weight
Seat Capacity
Folded Dimensions
Unfolded Dimensions
Seat Backrest Dimensions
Bassinet Option
Car Capsule Compatible
Wheel Type

10kg
20kg per seat
82.5 x 60 x 52 cm
115 x 60 cm
31 x 50 cm
Yes (both)
Yes
EVA
Items Included:
Pram Chassis
Wheels
Two Sports Seats
Two Hoods
Two Seat Liners
Two Wooden Bumper Bars
Optional Accessories:
Zoom 2017 Carrycot Adaptors