Bambella Change Mat Cover Polka

$22.46
RRP: $29.95
136316
Category: Change Mats
Colour: Black/Gold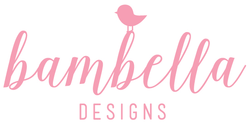 Calculate Item Shipping Fee
Bambella Change Mat Cover Polka
Featuring ultra-soft cotton Bambella Designs change table mat cover is the perfect practical addition to your baby's nursery.
The change table mat cover is available in a range of contemporary and on trend modern designs. Our change table mat covers are made of 100% breathable cotton and fully fitted with elastic.
These covers are high quality & hand-made & are also completely machine washable.
This cover is specifically designed to be universal and fits almost all Australian standard sized change mats. The exact dimensions are 78cm x 54cm
- Soft & comfy cotton fabric
- Modern design
- Universal fit
- Machine washable