Boori Cloud Easy Clean Change Pad

$155.00
RRP: $169.95
138119
Category: Change Mats
Colour: Grey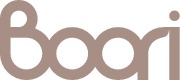 Calculate Item Shipping Fee
The Boori Cloud Easy Clean Change Pad is designed to be used on top of your Boori Chest of drawers.
The Boori Cloud Change Pad eliminates the need to a separate change tray or change table as it is all incorporated into the design of the change pad.
Boori Cloud Change Pad is waterproof and easy to wipe clean.
Features:
Waterproof and easy to wipe clean.
Raised edges and anti-slip pad for additional safety.
No need for additional change tray, can be placed directly on Boori 3 Drawer Dressers or Smart Assembly chests.
No need for changing mat covers.
Polyurethane pad with an internal MDF board for additional support.
Allow to dry after cleaning, keep away from direct sunlight.
Please Note – this is not suitable for Change Tables.