Boori Convertible Plus Conversion Kit

$319.00
RRP: $339.95
138275
Category: Cots
Colour: Cream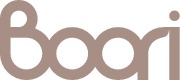 Calculate Item Shipping Fee
The perfect addition to the Boori Convertible Plus furniture, this conversion kit facilitates the transformation from cot bed to full size double bed and cozy sofa.
Features:
Allows compatible Convertible Plus cot beds to be transformed to double bed with cozy sofa
Compatible with Eton Convertible Plus and Provence Convertible Plus cot beds
Complete with hardware, extension poles and a complete set of slats will provide a sturdy support for a standard double bed mattress
Easy Assembly:This furniture is easy to assemble. Full instructions are included.
Premium Grade Wood:We use natural, sustainable materials that are good for your home and the planet. We use timber from Australia and Europe famed for its durability and quality, and hand select each piece to ensure we use the most stunning grains.
Eco-Blend Bio-Paint:This unique finish is made with renewable, non-toxic plant extracts including soy bean and corn. As well as enhancing the natural beauty of our wood, these natural ingredients mean your home will be kept clean, safe and free from nasty chemicals.