Boori Halo Net and Stand

$155.00
RRP: $174.95
138949
Category: Decoration
Colour: Coffee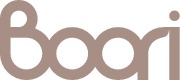 Calculate Item Shipping Fee
The Boori Halo Net & Stand can be easily attached to most open panel cots. The Boori Halo Net and Stand will help protect your child from bugs whilst also adding a little style and grace to your baby's nursery.
Composition: Wood - European Beech, Bed Net - 100% Polyester, Paint - Plant Oil
Features:
A net and stand that fits around the cot to protect children from insects.
The stand attaches to the cot.
Easy to install
*Greenguard Gold Accredited - Complete Peace of Mind that the materials used are safe
*Greenguard Gold is a strict additional safety test to account for sensitive individuals like babies and small children. It helps health care professionals and parents like you know that a product limits emissions of over 360 volatile organic compounds (VOCs) and other chemical emissions.
Warranty: 12 months
Assembled dimensions: L: 26 cm x W: 20 cm x H: 115 cm.
Box dimensions: L: 63 cm x W: 40cm x H: 7cm.
Comes flat packed.