Boori Harbour Compact Cot PREORDER FOR END JULY

$399.96
RRP: $499.95
137830
Category: Cots
Colour: Pebble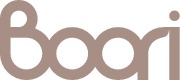 Calculate Item Shipping Fee
Boori Harbour Compact Cot
Boori compact cots have been designed to save space in your home without compromising on our quality.
Crafted from solid Australian Araucaria wood, they're petite in size and easy to manoeuvre.
The Harbour channels Scandinavian design with clean lines and quirky angled feet.
Easily converted into a cosy sofa, once your little one outgrows their cot.
Features:
Crafted from Australian Araucaria Wood.
Compact, space-saving cot.
Two base heights allow for easy access to baby.
Width will fit through a standard door frame.
Removable feet.
Can be converted into a small sofa.
Height: 94cm | Width: 72cm | Length: 130cm
Warranty: 3 Year Warranty