Boori Kids Natty Maxi Bunk Bed plus Staircase - Barley Oak

$1,619.00
RRP: $1,799.95
140645
Category: Childrens Furniture
Colour: Barley and Oak
Size: 7 Boxes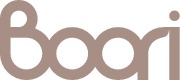 Calculate Item Shipping Fee
The Boori Natty Maxi Bunk Bed with Storage Staircase is a triple sleeper bunk bed with a modern two-tone design. The top bunk is a standard single bed size and the bottom bunk is a standard double bed making it ideal for older siblings and sleepovers in a space saving mode.
Instead of a ladder, this unique bunk bed features a storage staircase complete with plastic storage tubs perfect for keeping your child's bedroom neat and tidy.
Features:
Storage staircase with handrail for additional safety. Each stair includes a hard plastic tub for storage
Useful storage tray for bedside items
Crafted from a combination of Australian Araucaria wood and engineered timber
Packed flat for easy home assembly
Must be used as a bunk bed only and cannot be converted into two beds
Specifications:
Bed frame crafted from a combination of plywood and sustainably sourced Australian/New Zealand pine timber. Base slats use LVL timber. Oak colour uses a laminate. Storage staircase made of a combination of engineered timber and sustainably sourced Australian/New Zealand timber. Storage tubs are made of hard plastic.
Age Recommendation: Australian Safety Standards AS\NZS 4220:2010 recommend that loft & bunk beds are not used by children under 9 years old.
Assembled Dimensions: Height: 177cm | Width: 152cm | Length: 250cm
Bed length is 201cm. Staircase width adds 49cm.
Weight capacity 100kg per bed.
Mattress requirements: Bottom bunk fits Australian standard double bed mattress ~ 188cm x 138cm
Top bunk fits Australian standard single bed mattress ~ 188cm x 92cm
Thickness of top bunk mattress cannot exceed 18cm.
MATTRESSES SOLD SEPERATELY
Warranty: Comes with a 3 year manufacturer's warranty that can be extended to a 5 year warranty by registering your product on the Boori website.
Boxed Dimensions: Box 1: H: 115cm | W: 54.5cm | L: 12cm | Weight: 25.7kg
Box 2: H: 184.5cm | W: 30cm | L: 14.5cm | Weight: 5.8kg
Box 3: H: 200cm | W: 49.5cm | L: 11.5cm | Weight: 34.5kg
Box 4: H: 140cm | W: 36.5cm | L: 10.5cm | Weight: 18.4kg
Box 5: H: 41cm | W: 17cm | L: 5cm | Weight: 2.2kg
Box 6: H: 194.5cm | W: 53cm | L: 9.5cm | Weight: 34.5kg
Box 7: H: 32cm | W: 42.5cm | L: 50.5cm | Weight: 5.8kg
Assembly: Requires assembly.