Boori Kids Single Inner Spring Mattress 1890 x 900 x 140 mm

$349.95
138933
Category: Mattresses
Size: 1890mm x 900mm x 140mm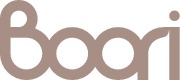 Calculate Item Shipping Fee
Boori Kids Single Inner Spring Mattress
Our Single Inner Spring Mattress uses a coil system to support and respond to the contours of the body.
As well as providing support, our innerspring mattresses have been created with breathable fabrics to help maintain an optimum temperature for a more restful sleep.
187cm x 89cm x 13cm
Fits single beds, including the Boori Casa Single Bed, Tidy Single Bed, Tidy Single Loft Bed and Scout Bunk Bed
100% polyester outer layer
Wiredrawn interlocking inner springs
Good airflow for increased breathability
This mattress has medium firmness. It offers the perfect balance of firmness and conforming, providing support whilst still sinking slightly to contour the body.