Boori Oval Mattress Protector for Eden Oval Cot

$28.76
RRP: $35.95
139274
Category: Mattress Protectors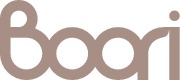 Calculate Item Shipping Fee
Features:
Cover: cotton; Lining: polyurethane; Fill: Polyester
Fits the Boori Eden Oval Cot.
100% cotton cover for a soft and comfortable feel.
Breathable layers create a safe and comfortable sleeping environment.
Waterproof and absorption layers protect your mattress from stains.
Elastic sides for a secure fit around our oval foam mattress.
Machine washable for easy cleaning.
Ensure fitted sheets and mattress protectors are fitted snugly, and blankets are properly tucked into mattress sides. Do not leave cushions or toys in your baby's cot when unattended. Only use quilts, thick blankets and pillows for babies over 12 months old.