Boori Pocket Spring Mattress 1320 x 700 x 120 mm

$199.00
RRP: $219.95
139429
Category: Mattresses
Size: 1320 x 700 x 120mm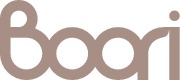 Calculate Item Shipping Fee
Offering optimum support for babies using Boori Cot Beds, the Boori Pocket Spring Mattress finishes off your baby's cosy sleeping space. Each pocket spring works independently, reacting only to the pressure applied to that area, providing maximum support to your little one.
The breathable outer layer allows your little one to comfortably regulate their own temperature, for a peaceful and uninterrupted sleep. Your mind will be at ease knowing all our cot and cot bed mattresses conform to Australia's very strict safety regulations.
Due to hygienic reasons, we do not accept returns or exchanges for mattresses that have already been opened from their packaging. Therefore, please ensure you check compatibility prior to purchase, and upon receiving the item, test the fit of the mattress while it is still in its full packaging.
132 x 70 x 12cm mattress that fits Boori cot beds. Check compatibility prior to purchase. One of the middle slats of the cot base should have a sticker with the recommended mattress size for the cot.
Pocket springs work independently, reacting only to the pressure applied to that area to provide maximum comfort.
100% polyester breathable outer layer.
5 Year Warranty.
Complies with Australian/New Zealand safety standards AS/NZS 8811.1:2013. Compatible with all Boori Cot Beds from our current range. Not suitable for pre-2016 cots.
Recommended for newborn to 5 years old.