Keter Multi Dine High Chair

$139.00
RRP: $179.00
130656
Category: Highchairs
Colour: Light Green Paradise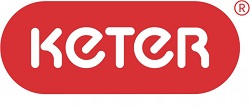 Calculate Item Shipping Fee
Multi Dine was designed as a result of understanding today's urban society and parents' need for products that fit into small compact interiors, serve multiple purposes and blend in with the design style of their home.
As a part of the company vision, developing products that "Grow with the kids", this chair provides solutions for different development stages of the child by being able to serve as 4 different products: a high chair, high booster, low booster and junior chair.
The shape allows for quick transformation between the different seating options and for compact storage of legs and accessories, thus saving much needed space.
The seat cover can be easily and quickly detached, washed and dried due to its flexible polymer material. The unique design style and functions fit today's families' houses and lifestyles.
Features:
Advanced, unique design featuring three seating solutions -
> High Chair (age range: 6m - 3yrs or up to 15kg)
> Booster Seat (age range: 18m - 3yrs or up to 15kg)
> Junior Seat (age range: approx 3yrs - 4yrs or up to 20kg)
All parts can be stored in the chair design for easy storage and product longevity
Soft seat cover and tray are easy clean, easy dry and dishwasher safe
Convenient additional tray
Five-point harness for extra safety