Lille Baby Complete Airflow Carrier - Pacific Coast

$179.00
RRP: $220.00
140521
Category: Carriers Slings
Colour: Pacific Coast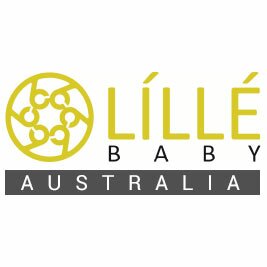 Calculate Item Shipping Fee
The lillebaby COMPLETE 6 Position -AIRFLOW CARRIER
Not even a warm Australian summer can get in the way of cuddle time with the Airflow's full-body breathable mesh design providing the ultimate comfort for you and your little one. From beachside adventures to picnics and park dates, LILLEbaby's Complete Airflow provides the ultimate in comfortable cool.
Features:
LUMBAR SUPPORT: Increases comfort, maintains healthy posture and alignment, and prevents lower back strain. Combined with an extra sturdy waist belt to maximize back support and comfort.
SIX ERGONOMIC CARRYING POSITIONS: Includes every carrying position without the need for an infant insert: Front-foetal, Front-infant, Front-outward, Front- toddler, Hip and Back carry. The COMPLETE grows with your child through all the baby wearing years, from 3.5 to 20kg. The patented cupped seat adjusts to keep baby ergonomically seated in all six carry positions through every development stage.
TWO-WAY SHOULDER STRAPS: Enable wearer to carry "backpack style" or with straps crossed in the back. Dual adjustment buckles simplify breastfeeding and adjusting straps on the go.
SLEEPING HOOD: Features dual adjustment points to provide tailored support for baby's head while sleeping, and privacy while nursing. Removable.
EXTRA TALL, EXTENDABLE TORSO: So comfortable your baby will fall asleep. Provides extra neck and back support and keeps taller babies secure in the carrier. The adjustable width gently cradles baby's head. Elastic straps provide support while allowing for movement and easy adjustment.
STORAGE POCKETS – Large zippered storage pocket, plus easy-reach pocket for storing hood and essentials enable 'hands free' journey.
WIDE, PADDED SHOULDER STRAPS & WAIST BELT: Evenly distribute baby's weight for maximized comfort.
ACCESSORIES: (sold separately) Lille Baby Carrier Infant Pillow and Lille Baby Carrier Waistbelt Extension
COMFORT AND SUPPORT SOLUTIONS:
Made from 100% Sturdy Canvas Cotton waist band and shoulder straps and front panel with a soft 3D AirMesh Panels layer to offer cooling and maximum ventilation when needed.
2 way shoulder straps (straps can be worn back pack or cross over style)
A unique adjustable lumbar /back support.
Adjusts to suit your newborn (so a separate infant insert is not required)
2 handy pockets – great for keys and phone.
Removable sleeping hood. (use as needed)
Excellent additional neck support for your little one – raised as needed
Strong, lightweight, versatile and easy to use.