Love To Dream Organic Cotton Sleep Bag with Merino Wool 2.5 Tog 6-18m - Pink Bah Bah

$71.96
RRP: $89.95
139994
Category: Sleeping Bags
Colour: Pink
Size: 6-18m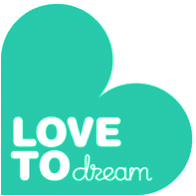 Calculate Item Shipping Fee
Love To Dream Organic Cotton Sleep Bag with Merino Wool 2.5 Tog 6-18m - Pink Bah Bah
The Premium Love To Dream Sleep Bag™ 2.5 TOG is made with Organic Cotton & Australian Merino Wool. It is an "all-in-one" style wearable blanket that eliminates the need for loose blankets in the cot/crib ensuring a more comfortable sleep, all night long.
Specially designed for kids that love a roomy, wearable blanket; the Premium Sleep Bag will keep little ones cosy and warm all night long. With a luxuriously soft feel for comfort, the Premium Sleep Bag is a cosy sleep solution little ones will love.
Made with 10% Australian Merino Wool, and an upper chest made from a luxuriously soft organic cotton fabric, the Sleep Bag 2.5 TOG provides superior warmth and comfort in extra cool temperatures.
Made with 10% Australian Merino Wool for superior warmth
Ideal for temperatures between 16-20 degrees
Upper chest made from luxuriously soft organic cotton fleece fabric for added warmth.
Organic cotton lining and outer is ideal for delicate skin
Roomy wearable blanket design keeps them warm and cosy all night long
No need for traditional blankets that can come off during sleep time
Twin zipper for quick nappy change
Easy care: machine washable and tumble dryer friendly