Love To Dream Swaddle Up Bamboo LITE 0.2 Tog Newborn 2.2-3.8 kg - Yellow Stars

$36.76
RRP: $45.95
140163
Category: Swaddles and Wraps
Colour: Yellow
Size: Newborn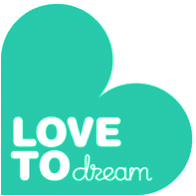 Calculate Item Shipping Fee
Love To Dream Swaddle Up Bamboo LITE 0.2 Tog Newborn 2.2-3.8 kg - Yellow Stars
The innovative SWADDLE UP™ BAMBOO LITE 0.2 TOG with patented wings, allows babies to sleep in a more natural position, with their ARMS UP™, so they can self-soothe, via sucking. Medical research has shown that when babies can self-soothe, they can sleep for longer.
The SWADDLE UP™ is intended to be used FROM DAY ONE™ and can help parents lay a strong foundation for sleep, from birth. The SWADDLE UP™ BAMBOO LITE 0.2 TOG is soft, light, ultra-breathable & designed for warm temperatures. This fabric is naturally temperature-regulating, to keep your baby comfortable & dry on hot days & nights.

Features:
- 0.2 TOG - the perfect choice for warm days & nights
- Ideal for room temperatures between 24°C and 27°C
- Naturally temperature regulating
- Unique patented wings allow natural ARMS UP™ position
- ARMS UP™ allows true SELF-SOOTHING™ = more sleep
- Single layer of fabric to reduce risk of overheating
- Certified 'hip-healthy' design allows the recommended flexion for hips & legs
- Twin zipper for easy nappy changes
- No loose layers to kick off during sleep.
- Swaddle in seconds with no breakouts
- Snug fit for secure feel, warmth & comfort
- Proudly supporting First Candle and SIDS research
- Easy care: Machine washable & tumble dryer friendly.