MiaMily Hipster Plus

$179.00
RRP: $219.95
136066
Category: Carriers Slings
Colour: Denim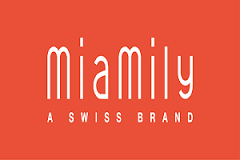 Calculate Item Shipping Fee
Your HIPSTER PLUS has the benefits of a hip seat, a structure carrier and a supportive hip seat, which makes it great for all occastions.
The 3D hip seat ensures that baby's hips are always in the correct "M position", knees bent, hips bent and open to the side and thighs supported, even when facing forward.
We tend to hold babies by resting them on the side of our hips, causing us to twist our spine. With Hipster the baby's weight is distributed evenly on the seat and not our hips, which allows us to hold our baby while standing straight up, protecting our back.
Features:
Large storage pocket under the hip seat
Smartphone side pocket

Removable front pocket for ventilation

Dual way adjustable shoulder straps
High waist belt for extra back support
Special velcro that doesn't stick to clothing
Extra padding on 3D hip seat
Neck buckle padding for comfort
From newborn (With the Infant Insert sold separately) to 3 years old, can handle up to 20kg
Add-on extender belt fits a waist of 130 cm
Easily accessible pockets for your phone or purse
The hip seat base is built wide enough so that your baby's hips rest in a healthy position, where his/her legs are lifted and supported at hip level and not hanging or dangling, thus allowing safe forward facing carry.
With the double shoulder carrier top, you can carry your baby facing in, forward facing and back carry.
With the single shoulder strap (SOLD SEPARATELY), you can carry your baby on your hips, facing in or forward facing.
Good for all seasons - the front top pocket can be removed with a zipper and the mesh material underneath keeps your baby cool during a hot summer. When it's on - it provides the warmth and the extra protection necessary for a cold winter.