Boori Kids Tidy Climbing Triangle - Blueberry and Beech

$135.00
RRP: $139.95
140725
Category: Childrens Furniture
Colour: Blueberry and Almond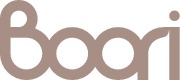 Calculate Item Shipping Fee
Boori Kids Tidy Climbing Triangle - Blueberry and Almond

The classic indoor Pikler Triangle was first designed by eminent paediatrician Dr Emmi Pikler over 100 years ago! Climbing triangles are designed to encourage children to learn to navigate at their own pace, developing their motor skills, physical strength and agility.
The Tidy Climbing Triangle can be used from 6 months to around 5 years and at first provides the perfect tool for little ones to grab and use to support themselves while they learn to stand. As your child develops they will become more adventurous and eventually will be able to climb up and back down the triangle - a true Pikler Master!
For younger babies you could use the triangle as a baby gym by attaching sensory toys and tactile accessories. For older children, drape sheets over the top of the frame to create a den - simply fill with comfy cushions to create the ultimate cosy spot.
Crafted from a combination of sustainable solid wood and engineered timber.
Classic climbing triangle made with sustainable solid wood and engineered timber
Designed to develop children's motor skills, balance, strength and agility.
Designed for use from 6 months to 5 years. Can be used to aid little ones learning to stand, for older children to climb or as a cosy den.
Packed flat for easy home assembly with full instructions included