Love To Dream Swaddle Up Transition Bag Original 1.0 Tog Medium 6-8.5 kg - Grey & White Stripe

$43.96
RRP: $54.95
127310
Category: Swaddles and Wraps
Colour: Grey/White Stripes
Size: Medium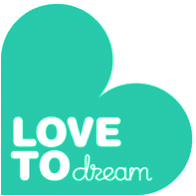 Calculate Item Shipping Fee
Swaddle baby with arms UP
Medical research suggests that babies should be swaddled in their natural position with arms up. With hands naturally in the wing position babies can bring their hands to their mouth or gently touch their cheeks. These actions are very important for two main reasons: it helps the baby self soothe therefore settle better and babies learn about the world through hand to mouth actions even when they sleep. Therefore having access to their mouth can assist with development. In a WRAP ME UP baby is snugly swaddled, helping reduce startle reflex, but still has access to their hands and stays safely wrapped all night long!

A baby swaddle thats ergonomically designed
Often parents wrap their baby very tightly so that they do not unwrap themselves during sleep. Wrapping babies too tightly is dangerous, it can cause hip dysplasia and respiration problems. The WRAP ME UP baby swaddle is the simple answer to safely wrapping your baby perfectly every time. Specifically engineered 360deg stretch fabric, expands and contracts to fit your baby. The WRAP ME UP baby swaddle has an ergonomic shape and stretch fabric that's perfect for promoting your babies circulation... and you'll avoid the risk wrapping too tight.

Wrapping baby and touch reflex
There are another set of senses in the human body called proprioceptors, referring to pressure or touch of the joints and muscles. Proprioception is activated with pressure from swaddling this is what helps babies soothe & settle. WRAP ME UP is designed to have a womb-like fit which follows the babies natural silhouette, so even pressure is applied all the way down the body, not too tight in one spot or too loose in another, just perfect! This evenly distributed pressure can help settle even the most colicky bub.