Mothers Choice Adore AP Convertible Car Seat

$299.00
RRP: $469.00
137699
Category: Convertible Car Seats 0-4yrs
Colour: Titanium Grey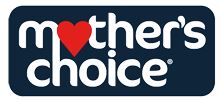 Calculate Item Shipping Fee
Mothers Choice Adore AP Convertible Car Seat
Introducing the Mother's Choice Adore AP convertible car seat which provides ultimate comfort and safety for your growing child. The Mother's Choice Adore AP allows rearward-facing for up to 30 months and forward-facing up to approximately 4 years of age, or as indicated by the lower or middle shoulder height markers. We have made both installation and transition a breeze with ISOGO (Isofix). This easy to use installation method ensures a safer ride for your baby by allowing you to achieve the correct fit each time.
The Mother's Choice adore AP convertible car seat includes a comfortable headrest that features the famous AirProtectTM Technology. AirProtectTM is designed to reduce the severity of side impact collisions by absorbing the energy and transferring it away from your child's head. AirProtectTM also offers a soft cushion for your child, which provides ultimate comfort for those long drives.
The Mother's Choice adore AP convertible car seat boasts of a compact and extremely narrow installation depth which means that this seat is perfect for smaller vehicles as well as growing families requiring multiple seat configurations.
Features:
Suitable from newborn to approx. 4 years
AirProtectTM superior side impact protection for the head. Feel the difference
Wicking fabric for your child's comfort
Fitted with ISOGO for easy installation
Extended rearward-facing to approximately 30 months (maximum height marker 390mm)
Forward-facing to approximately 4 years of age (higher height marker of 430mm)
Easy to use headrest - accommodates for your growing baby by easily adjusting the harness up and down without removing the car seat from the car
3 position recline (forward-facing)
Large seating depth for superior comfort for your growing child
In-built rebound bar for simple car installation
Plush infant insert
Machine washable covers
WARRANTY Mother's Choice adore AP convertible car seat comes with 6 years warranty on the shell and 2 years warranty on the fabric.